Learning a Comprehensive Therapeutic
Homeopathy offers physicians a comprehensive solution in several clinical situations, mainly in situations where the terrain and individual reactions of the patient are involved. Homeopathy's practice is not just a nosological approach of the patient. Learning the Materia Medica and its therapeutic application cannot be dissociated from clinical observation, which takes into account, on top of the disease's diagnosis, all of the patient's characteristics and medical history.
Register by October 10th and Save $800!
Objectives of the CEDH Educational Programs:
– To discover homeopathy's potential and limits
– To expand therapeutic possibilities
– To learn to treat chronic and recurrent diseases
– To have a less iatrogenic approach (pediatrics, anxious-depressive disorders)
– To respect the latest scientific and medical recommendations
– To provide cost-efficient care
Who should take the training course?
The CEDH course is open to MD's, DO's, PA's, NP's and Midwives
This course is designed for physicians who would like to expand their daily practice and need answers to questions that often come up in today's medical practice. This course will enable students to:
– Discover homeopathy and its place in today's clinical practice
– Learn about homeopathic therapeutics
– Learn new ways to treat both acute and chronic diseases
Accredited Trainings
The CEDH course has been accredited with 63 AMA PRA Category 1 Credit(s)™
ACCME Credit Designation Statement
This activity has been planned and implemented in accordance with the Essential Areas and Policies of the Accreditation Council for Continuing Medical Education through the joint providership of the Minnesota Medical Association and The Center for Education and Development of Homeopathy. The Minnesota Medical Association (MMA) is accredited by the Accreditation Council for Continuing Medical Education to provide continuing medical education for physicians.
CME Statement
The Minnesota Medical Association designates this live activity for a maximum of 63 AMA PRA Category 1 Credit(s)™. Physicians should claim only the credit commensurate with the extent of their participation in the activity.
Flexibility
Once registered, students are able to attend any classes in any locations for free. Therefore, if a student misses a seminar, he or she can attend the following year or at a different location. Also, a student can re-attend any lecture. Our students find this flexibility very convenient.
Web Forum
It is important to be confident in prescribing homeopathic medicines. An active web forum is offered to CEDH students. Almost 500 students participate in this forum, sharing their difficult cases, and their successes. Teachers and other students will give pointers to help them. The forum is also used for networking and for other related questions. With the CEDH web forum, every student is part of a community.
Course Topics
The CEDH Training Course associates theory with clinical training and will cover:
– The origin of homeopathic medicines, their manufacture and pharmacology
– Therapeutic possibilities in common pathologies
– The most common homeopathic medicines, their and their most frequent indications
– Dosage
– In-depth Materia Medica
– 150 medicines presented overall
– Three general seminars, followed by five specialty seminars
Module 1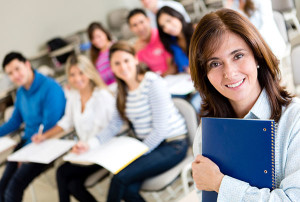 Homeopathy's General Principles – 34 hours of training
Pre-requisite to all other specialty modules.
Speciality Modules – up to 102 hours of training
Module 2
Pediatric, ENT, Gastroenterology, & Circulatory Disorders – 34 hours of training
Module 3
Women's Health & Dermatology – 34 hours of training
Module 4
Pain Management & Behvaioral Disorders – 34 hours of training
Interactive tools include:
Multimedia presentations
Learning tools handouts:
– Pharmacology and Homeopathic Materia Medica
– Homeopathic Therapeutics Part 1 (acute pathology)
– Homeopathic Therapeutics Part 2 (chronic pathology)
– Homeopathic Memento
– Homeopathic Research
– CD-ROM training
– CEDH interview pad
All course materials provided
CEDH Diploma
Upon completion of the course, students will have the opportunity to write a final examination. If successful, they will graduate and be awarded a CEDH diploma.
Course Fees and Schedule
– Full Enrollment (by October 10th) – $1,600
– Full Enrollment (after October 10th) – $2,400
– Full Enrollment (Student/Resident) – $600
– Full Enrollment – Natural Partners Clients and OCA Members, Group of 4 HCPs – $1,400
Register by October 10th and Save $800!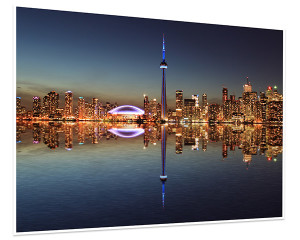 The Westin Prince Toronto
900 York Mills Road
Toronto, Ontario, M3B 3H2
416.444.2511
Simon Fraser University
515 West Hastings Street
Vancouver, BC, V6B 0B2
Schedule for 2015-2016
Module 1
General principles of clinical homeopathy
Pre-requisite to all other specialty modules
Toronto
November 7-8 2015
December 5-6 2015
Vancouver
November 21-22 2015
December 19-20 2015
Module 2
Pediatrics & ENT | Gastroenterology | Circulatory Disorders
Toronto
January 9-10 2016
February 6-7 2016
Vancouver
January 23-24 2016
February 20-21 2016
Module 3
Women's Health (Gynecology & Urology) | Dermatology
Toronto
March 5-6 2016
April 2-3 2016
Vancouver
March 19-20 2016
April 16-17 2016
Module 4
Pain Management | Behavioral Disorders (Sleep, Stress, Depression)
Toronto
May 7-8 2016
June 4-5 2016
Register Online
Register by October 10th and Save $800!